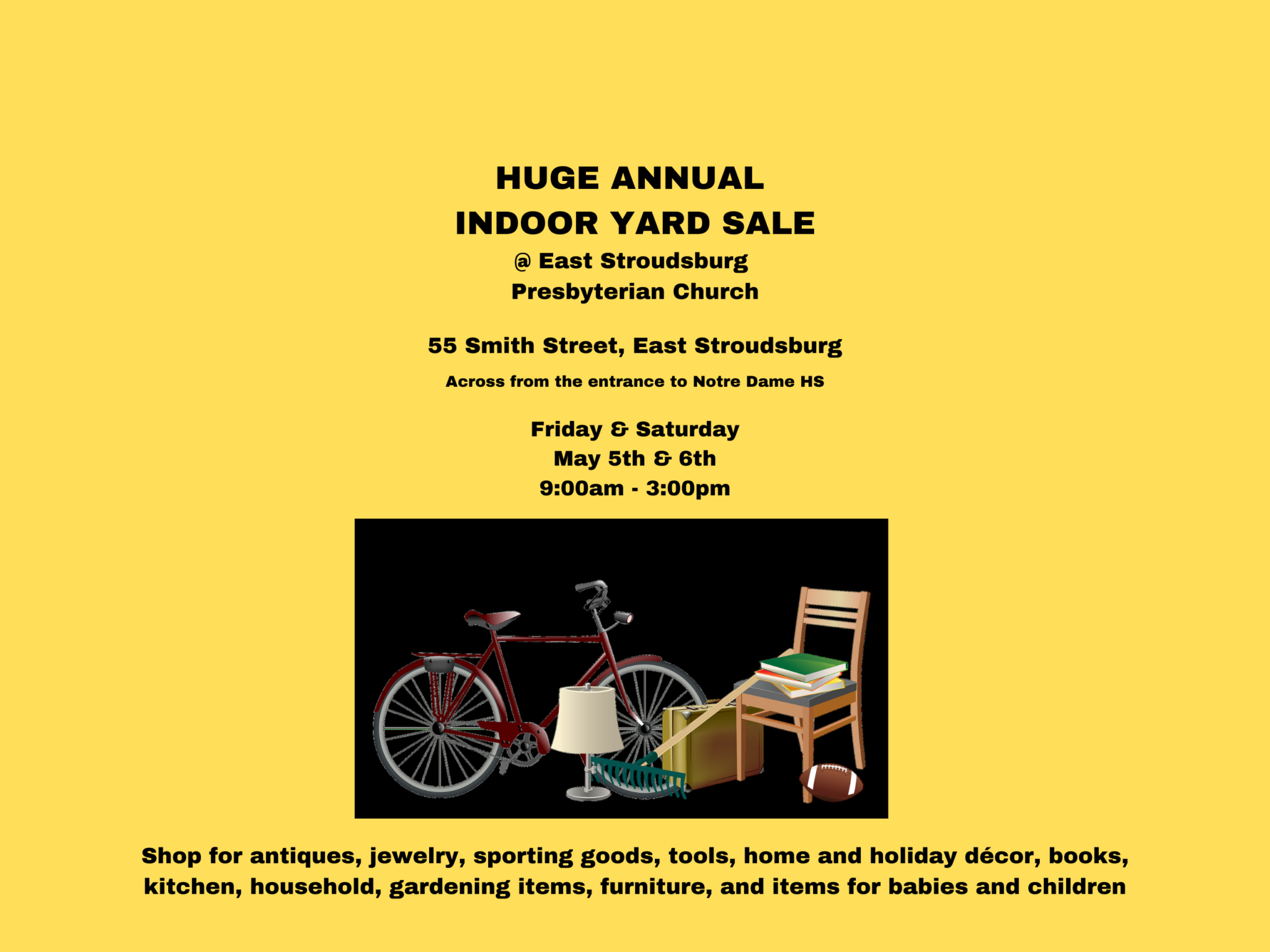 Yard Sale: Mark your calendars!
Our Annual Indoor Yard Sale is scheduled for Friday and Saturday, May 5 th and 6 th .
We will be collecting and pricing items beginning April 23. Let's see if we can come up with our usual amazing selection of interesting and useful items that our buyers have come to expect. Please note that we do NOT want computers, monitors, car seats, TV's (except like-new flat screen), textbooks, encyclopedias, ski equipment and things that don't work.