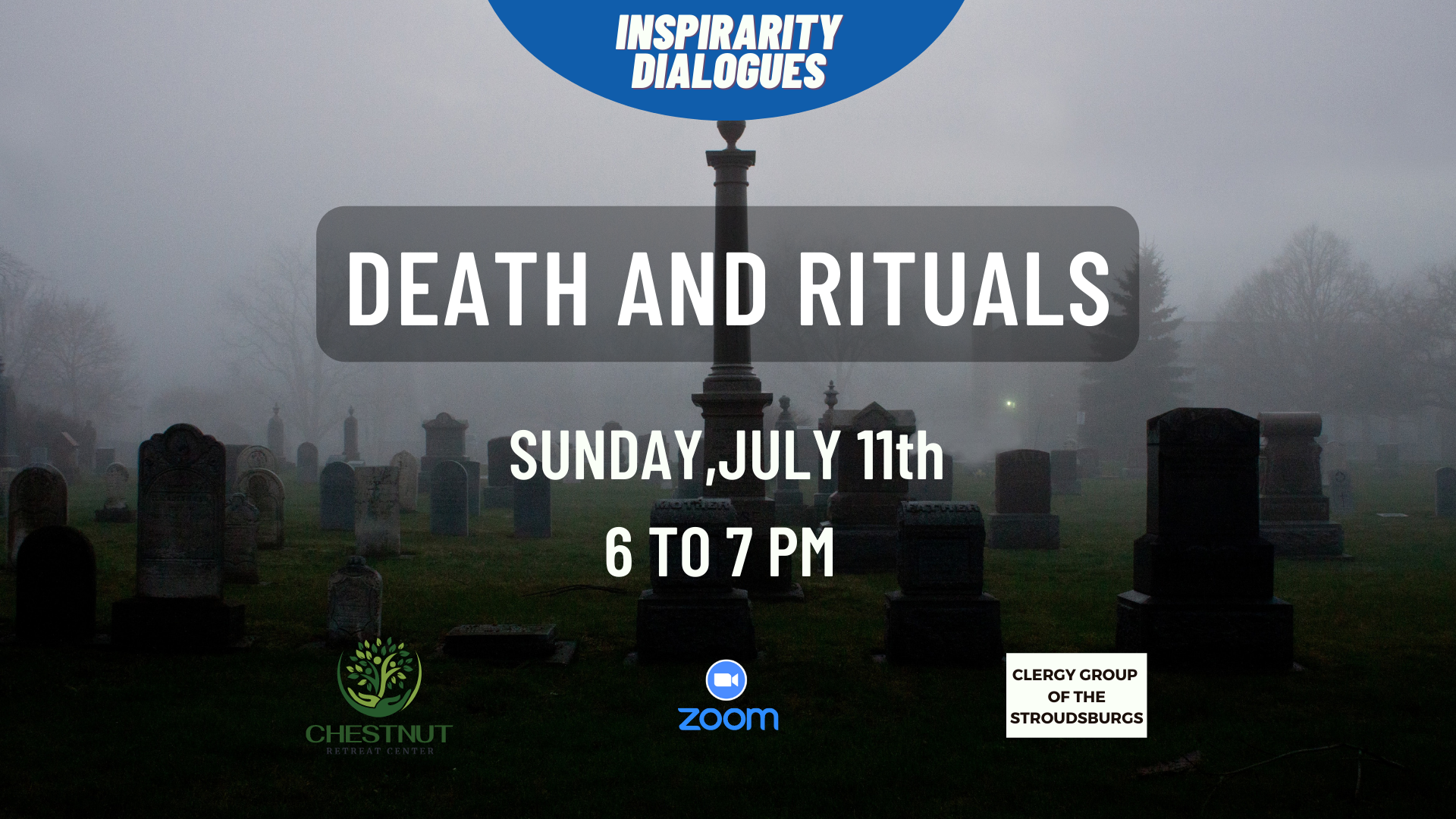 Sunday July 11th from 6-7pm
This Sunday we are having our monthly Inpirarity Dialogue group. This month's theme that was chosen is death and rituals. We will be discussing the following questions:
• What do you find meaningful about your faith traditions' response to death?
• What rituals does your faith have around death?
• How do you handle the body of the dead person (cremation, burial etc.)?
• How do you grieve and how long does the grievance last after the funeral?
• Do you have a special prayer for the dead and around death?