The Inspirarity Dialogues will continue the 2nd
Sunday of each month. The next session is Sunday,
February 14th from 6:00-7:00 on Zoom. If you need
the link, please call the office.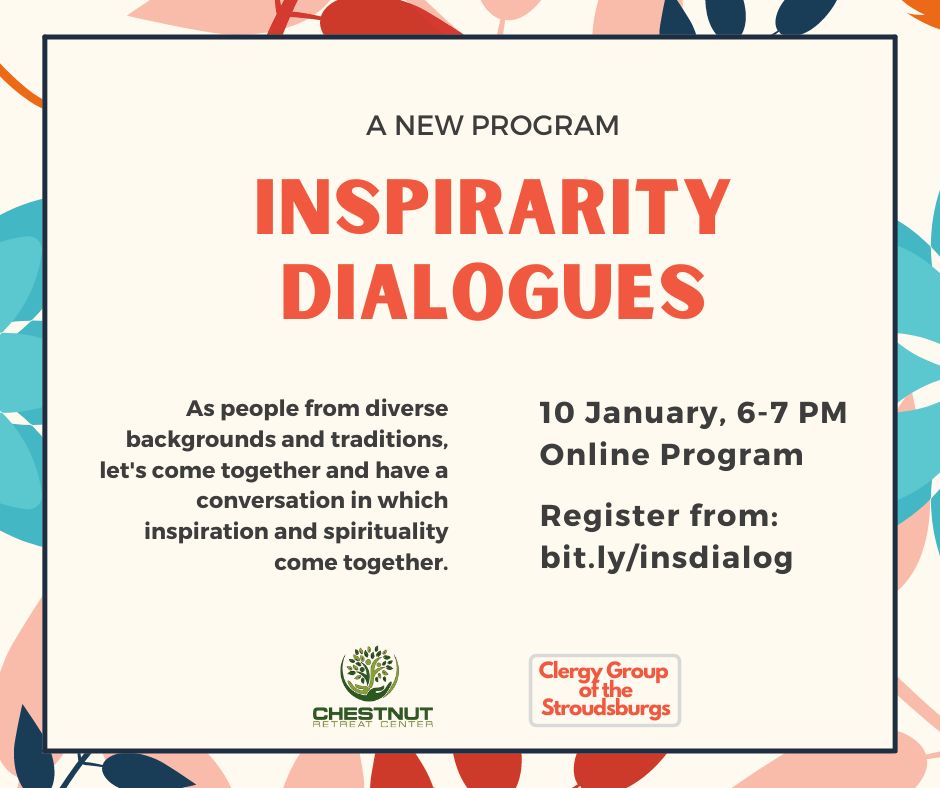 Title: Inspirarity Dialogues
Time: Second Sunday of every month (the first one is on Jan 10) from 6 to 7 pm.
Description: In collaboration with Chestnut Retreat Center, Clergy Group of Stroudsburgs organizes monthly held interfaith dialogue programs. Till the pandemic goes away, the program will be on zoom. This program aims to bring various sources of "inspiration and spirituality" in a dialogue, hence the name of the meetings is Inspirarity Dialogues. Respect and mutual understanding are the foundations of these meetings. All are welcome.