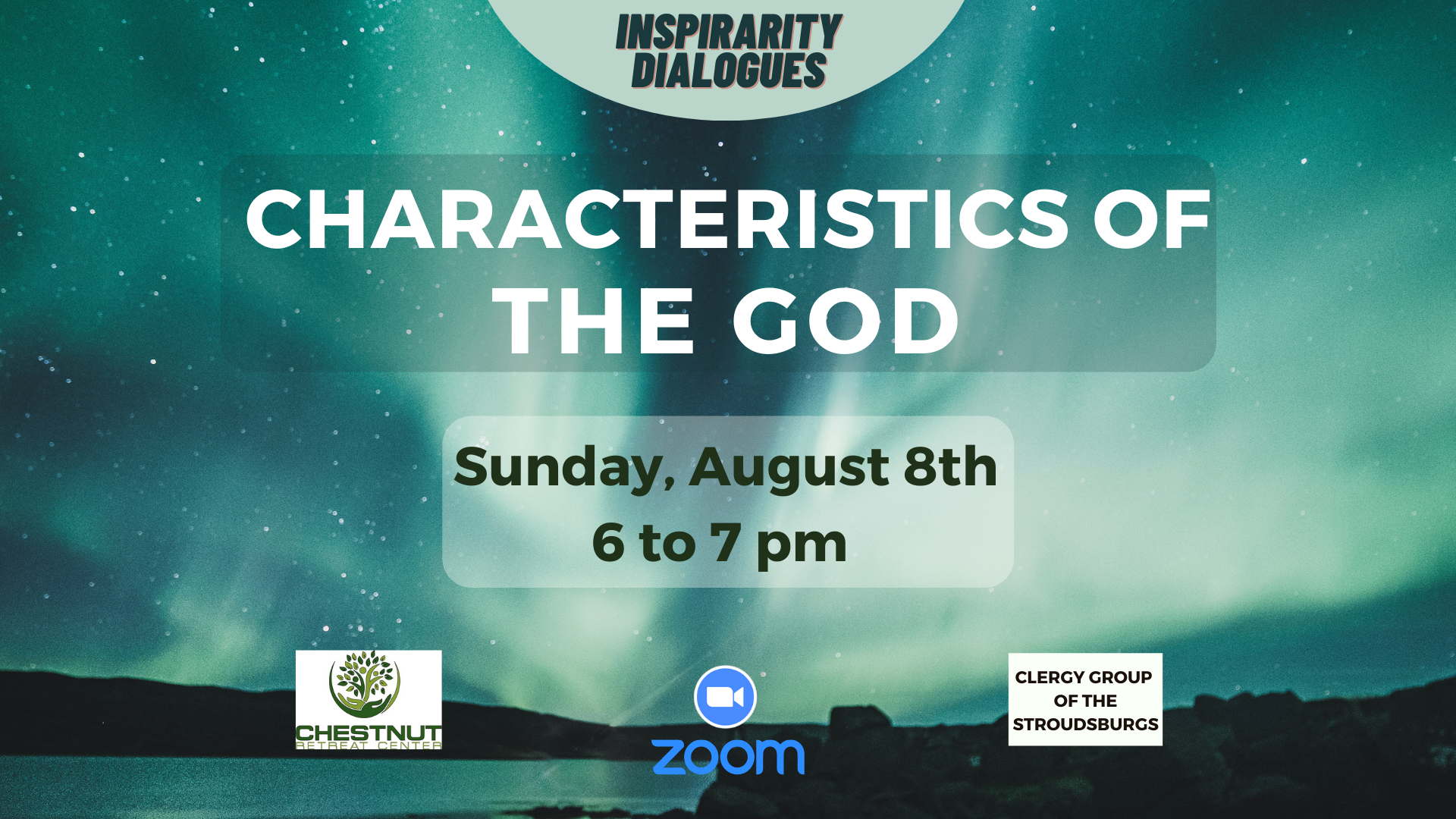 This month's Inspirarity dialogue on Sunday August 8 at 6pm. This month's topic is Characteristics of the God. See below for details.
1.What characteristic of God has the most impact on you or in your faith tradition?
2. As many have learned some adults still carry with them the image of God that was taught to them as a child.What does one teach children re: the All Mighty vs. what one perceives as an adult?
3. Is it possible to find commonality in God's characteristics?
4. What is for us in learning and studying the characteristics of God? What do they teach us?
5.What distinguishes God from us?